The Ideal Friendships Program
Empowering human connections, because
relationships power life!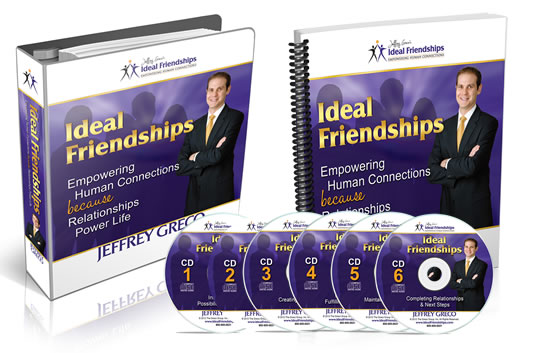 I created the most comprehensive system on Friendships ever created.  Frankly, many people thought I was nuts dedicating a year of my life to put together this system.  Literally anything you can think of about friendships is in my program to create a bright new future in friendships.
All this material is on 6 CD's, 84 pages of audio transcript, 40 page Action Guide designed to take you through the entire chronological process of creating and maintaining meaningful relationships.
If you have any questions if this stuff is effective, please read this entire page sales page below, all the bullet points of benefits you are going to get with Ideal Friendships program.
Look at the client testimonials.  These are people just like you, people who have tried it, quit, came back but really never wanted to give up in the pursuit of friendships.
I believe in this product, I believe you are going to love it and that it will make a huge difference in your life and I look forward to hearing about your success stories.
So please, if you're ready to get started, click on the button below, download or get physical version mailed to you and I look forward to hearing your success story.
Ideal Friendship Program shipped right to your home!
Only $247

OR…. Get The Brand New Digital Version Instantly!
Only $197

The Ideal Friendships contains the following components:
• 6 Audio CD's
• Action Guide (40 Pages)
• Audio Transcripts (84 Pages)
Here are the 6 Modules of content for Ideal Friendships Program: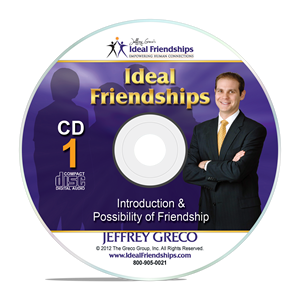 Module 1: Introduction & Possibility of Friendships
Feel Inspired to Create Ideal Friendships
Truly GET The Importance of Friendships
How to Minimize Regrets in Your Life
How to Create a New Possibility for ANY Relationship
Why YOU Have The Power To Create Ideal Friendships
Feel Comfortable Knowing That WHEREVER You Are Right Now with
Friendships is Perfectly OK
Grasp With Ideal Friendship Feels Like
Get Clear on What Ideal in Friendships Arena Looks Like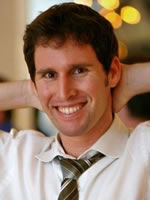 "What I learned (from Jeffrey) doesn't just relate to friendships, it's relevant for business relationships, intimate relationships and relationships with people in my family.  Jeffrey was a very dynamic, centered and patience listener who demonstrated a real ability to empower large groups of people. It was a lot of fun and well worth the time. Live full out Jeff!"
Jan Spencer Rosen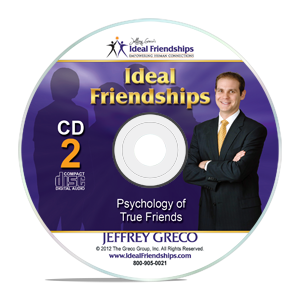 Module 2: Psychology of True Friends

Creating Relationships With Others Begins With Relationship with Ourselves
Power of Beliefs in Ability to Connect with Others
#1 Factor That Determines IF You Achieve Your Goals
3 Parts to EVERY Relationship
3 Mindsets of A Friend
How to Get Comfortable In Your Own Skin
How to Recognize Our Internal Dialogue with Ourselves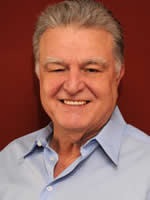 "I have attended Jeff Greco's Friendship Seminar. I found the seminar to be instructive and complete. The issues in friendship were provided in a very organized and meaningful way. Jeff's style of presentation was very clear and concise and understandable. You will be able to create friendships and keep them vital if you follow his ideas. Friendships are essential to our self-esteem as I have found in my practice as a Marriage and Family Therapist. Jeff's presentation brought back to me ideas about friendships that I had not thought about for some time. I consider my experience in his Friendship Seminar useful to myself and I believe it was useful to all who attended."

Jerry Campana, MFT
San Diego, CA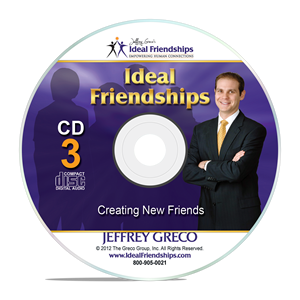 Module 3: Creating New Friends
How to Make New Friends As Adult
Get Cyrstal Clear Type of People You Want as Friends
Best Places to Meet New Friends
3 Keys to Initial Interaction to Maximize Impact
Recall Your Friend Strategy as a Youth
Creating New Friends Can (And Should Be) Fun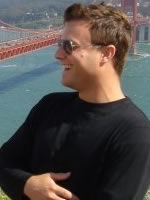 "Jeff Greco is a true leader in every sense of the word.  He has taken such talents to start a successful Internet marketing company and now has leveraged his entrepreneurial skills to become a gifted public speaker.  I have taken Jeff's Ideal Friendship Seminar course and was blown away by his presentation and advice.  Jeff's Ideal Friendship Seminar is a fantastic course for those seeking how to make the most of their relationships.  I cannot give Jeff enough praise for this course.  I have since reflected on my relationships and how they can make my life more fulfilling.  I highly recommend Jeff's course to anyone looking to live a more rewarding life through their current relationships."

David Fingerhut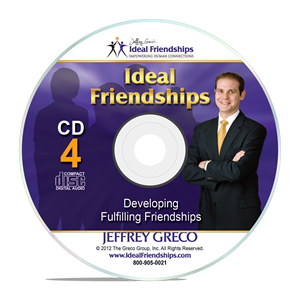 Module 4: Developing More Fulfilling Friendships

Identify Existing Friends To Have More Fulfilling Friendships
Strategies To Access Fulfilling Friendships
Get Magic Moments and See How Rewarding Human Connection Can Be
How To Have Conscious Conversation
Specific Questions to Initiate Conscious Conversations Instantly
5 Steps to Developing More Fulfilling Relationships
How to BE a Genuine Friend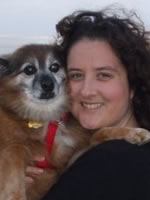 "The ideal friendship seminar was extremely valuable for me.  I learned a simple "CSR" strategy for meeting and connecting with new people, and I took away thought-provoking principles that allowed me to re-evaluate what I want out of my current, and future, friendships.  I walked away at the end of the day with a completely different, and healthier, perspective on quality friendship."

Jill Hartmann-Roberts
San Diego, CA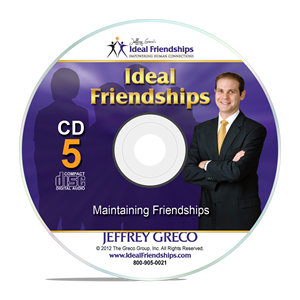 Module 5: Maintaining Friendships over Time
System to Maintain Friendships Throughout Time EVEN When You Have a VERY BUSY Life…Career, Kids….
1-Hour to Maintain Relationships Throughout Life
Exact Ways Super Busy Professionals Maintain Friendships
How to Upgrade Birthday Wishes to Separate You from 99% of People using
Facebook
Tools to Make Maintaining Friendships Even Easier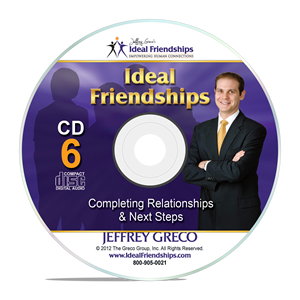 Module 6: Completing Relationships & Next Steps
3 Simple Steps to Complete Relationships Gracefully
How to Leave Other Person Whole and Complete
How To Know For Certain if There Are ANY Incomplete Relationships In ANY
Area of Life….And What To Do About It
Develop YOUR Action Plan to Have Ideal Friendships
Take Your Power Back In Relationships
Why Relationships are Key to Be, Do or Have Anything You Truly Want
A comprehensive, interactive coaching program, tackling a new facet of friendships every month, answering your personal questions on our monthly calls, and joining other people dedicated to improving the quality of relationships in Ideal Friendships' exclusive members-only community forum.
Ideal Friendship Program shipped right to your home!
Only $247

OR…. Get The Brand New Digital Version Instantly!
Only $197