About Jeffrey Greco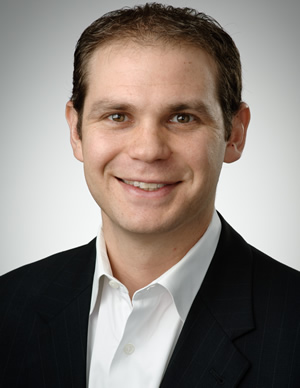 "Relationships Power Life"
Jeffrey Greco remembers vividly the moment in his life when he knew that helping people find and develop successful relationships – whether friendship, dating or marriage – would be his abiding passion in life.
"My mother had recently been diagnosed with breast cancer and my grandfather had just passed away. The speech I gave at his funeral revolved around the importance of relationships, and I realized in that moment that success and fulfillment cannot be achieved without loving and supportive relationships. I made a decision then and there that I would devote my life and my career to helping people find, develop and nurture those kinds of relationships."
Jeffrey is now sharing his passion and success with others through speaking engagements, coaching, business consulting, and training programs.
His most recent program, a 6-part series, entitled "Ideal Friendships, Empowering Human Connections", is enabling listeners learn how to create successful, healthy, long-term, empowering relationships in their lives.
As an expert in relationship development, Jeffrey lives what he teaches. His focus on achieving success and fulfillment through building healthy relationships has fueled his own life.
By helping men not only better understand women, but themselves as well, Jeffrey empowers his clients to make healthy and balanced choices that lead to long-lasting and fulfilling relationships. In the process of doing so, frustration at the dating "merry go round" many have been on decreases, and the chance of finding a compatible, long-term partner increases.
Jeffrey is an active member of Toastmasters International, and has been an enthusiastic Big Brother in the Big Brothers/Big Sisters program since 2008. Prior to starting his own business he enjoyed a successful position with the highly-acclaimed Anthony Robbins Companies.
A native of Philadelphia, Jeffrey now splits his time between coasts. He maintains a close relationship with his family, and considers his younger sister to be his best friend. His grandmothers know they can expect a call every Sunday, or a 'date night' if he's in town. Not currently married, Jeffrey is "actively and happily" dating. When not "at work" he loves to salsa dance and practice yoga. (Not at the same time.)
What people are saying about Jeffrey's Ideal Friendships program:
What I learned (from Jeffrey) doesn't just relate to friendships, it's relevant for business relationships, intimate relationships and relationships with people in my family.  Jeffrey was a very dynamic, centered and patience listener who demonstrated a real ability to empower large groups of people. It was a lot of fun and well worth the time. Live full out Jeff!"
Jan Spencer Rosen
"Jeff Greco is a true leader in every sense of the word. I have taken Jeff's Ideal Friendship Seminar course and was blown away by his presentation and advice.  Jeff's Ideal Friendship Seminar is a fantastic course for those seeking how to make the most of their relationships.  I cannot give Jeff enough praise for this course.  I have since reflected on my relationships and how they can make my life more fulfilling.  I highly recommend Jeff's course to anyone looking to live a more rewarding life through their current relationships."
David Fingerhut
"The ideal friendship seminar was extremely valuable for me. I learned a simple "CSR" strategy for meeting and connecting with new people, and I took away thought-provoking principles that allowed me to re-evaluate what I want out of my current, and future, friendships.  I walked away at the end of the day with a completely different, and healthier, perspective on quality friendship."
Jill Hartmann-Roberts, San Diego, CA
"While most seminars will tell you what you should be achieving, this seminar focused on the steps that is really applicable to the audience. It is so easy to forget what is really important in life when you are always running towards a goal. This seminar really reminds you, through interaction with other audience members, of what really counts in life. It was a fun and practical seminar. It is highly recommended for anyone who wants to form more meaningful relationships in life!"
Soowon Lee